The origin of the word "Mudra" has emerged in eastern cultures and conveys many meanings around the world, though in general the meaning gravitate towards three fronts:
Earthly meaning:

a symbolic hand gesture that can extend throughout the body;

Artistic meaning: a prominent mode of communication in Indian dance; the dancers tell stories through their hands;
Spiritual meaning: a seal /a key.
The name Mudra arose intuitively. In moments of connection with the Handpan, Rafael, founder of the brand, realised that hands were crucial for playing the instruments. The movements and gestures while playing were creating new "Mudras" for Humanity.
Mudra Hanpan founder Rafael Ortega began his career in music in 2001 at the age of 10, playing drums and some percussion instruments. But as the years went by, many other instruments caught his attention, such as the guitar, the piano and the didgeridoo.
He then started playing concerts with his band as the drummer, which only increased his passion for music. The next step for him was to start working with band recording, and he went on to study composition and music production in order to perfect himself.
Throughout his journey, Rafael turned his attention to topics such as acoustics, psychoacoustics, soundscape, 3D audio and also sonic influence on a person's mental state. Through thorough studies and research, he stumbled upon the Hang over the internet, an instrument that at the time had proven quite elusive, yet he kept listening to songs composed on it.
After 5 years working in music production, he began to realise that most musicians were tackling the industry from a business perspective rather than for the love of the craft, i.e. making money or building their own image. Rafael had a very different take on it. Dissatisfied with the expectations he created in his work, he decided to travel and live new experiences, where he eventually distanced himself from music. After 2 years outside of Brazil, he finally had the opportunity to buy a Handpan, a situation he deemed impossible before. Upon first hands-on contact with the instrument, he was fascinated and all of his passion for music came rushing back.
He once again found this profound connection with music and realised how transformative it was for him. He could no longer walk away from it. While thinking of practical ways to approach his passion, his curiosity led him to start studying the construction of the instrument.
"The respect and love for this instrument made me a researcher more than anything else. I'll be always looking for improvements and strive to get closer to unachievable perfection."
"I decided to keep a low production, have a simple life instead of making more money. In my opinion, that's the best way to keep a high production quality and keep improving."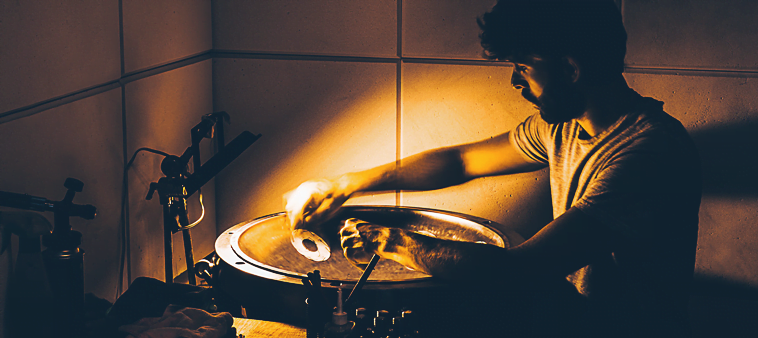 "All this effort and dedication would not have been possible without some key people, whom I will be forever grateful and dedicate part of my success to, such as Lucio Bonzatto, Antonio Arvind, Pedro Henrique Martins, Vitor Luz, the Hang creators and all other no-less important collaborators, who devoted their time and effort to sharing information about Handpan building over the internet. More than special thanks to my family and friends who always believed in my potential, motivated me and gave me all emotional and psychological support."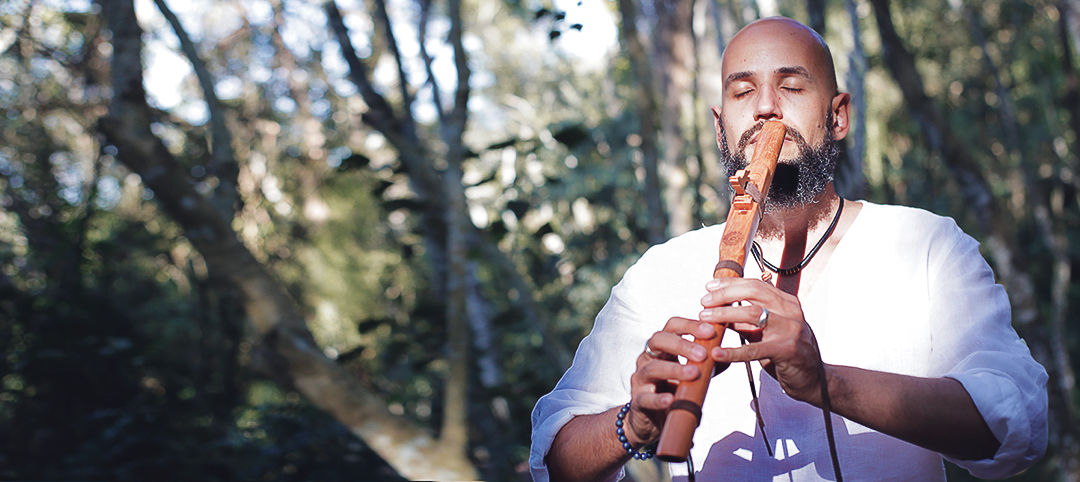 Lipe, a graphic designer with a passion for music, has built his career in these two paths simultaneously.
As a designer, he has won several national awards and one international award, which he received in Rapallo, Italy. He has worked for some agencies and later, as a freelancer, provided services to major Brazilian companies.
In the realm of music, his path was shaped by spiritual exploration. He specialized in music for meditation and relaxation. Throughout his career, he has led various wellness retreats, yoga and introspection sessions, healing circles, and meditation practices. He has also performed in numerous solo shows and bands. His primary instruments are the Native American plains flute and the didgeridoo, a traditional instrument of the Australian Aboriginal people. However, like Rafael, he fell in love with the Handpan from the moment he first heard it on YouTube.
In the amazing twists and turns of life, Lipe and Rafael crossed paths to form a partnership based on respect and dedication.
"Joining the Mudra Handpan team as a collaborator and apprentice is an honor. Rafael is a friend and someone I greatly admire. Today, all my personal experience is applied with love and care in every process I am involved in at Mudra."
Equipe Mudra has been infinitely looking for ways to improve and enhance the construction of our instruments in a unique and personalized way.
We make every instrument from start to finish, as well as pack and ship the instrument to you.